Free-Standing Swing Beam with Swings and Trapeze
Want Additional Savings?
Call the Swing Set Experts at your Local Showroom.
The Free-Standing Swing Set will fit in almost any yard when you cannot fit a traditional fort and swing beam combination in the same space. It is 8′ tall just like our fort swing beams with 2 belt swings and a trapeze bar. Treehouse Series play sets include our exclusive limited lifetime warranty on all wood, metal, and hardware components.
Customize this play set: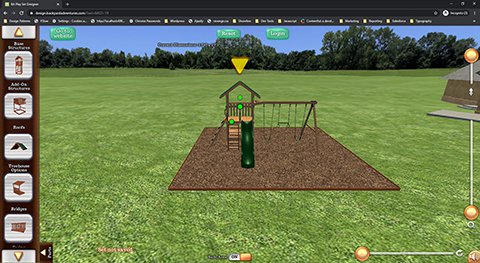 Start customizing this play set on the Backyard Adventures website.
Save your custom playset design by creating an account on the Backyard Adventures site
Dimensions
Length: 11'1
Width: 13'4″
Roof Height: 8'0″
Swing Height: 8′
Suggested Use